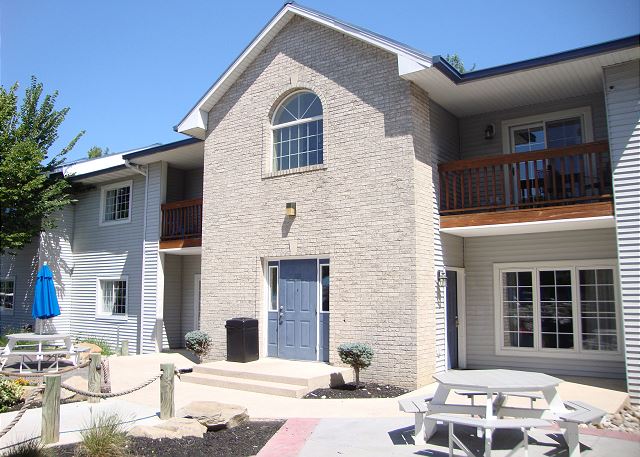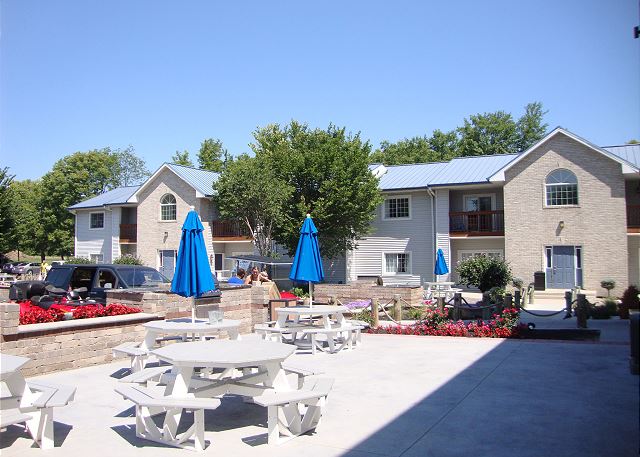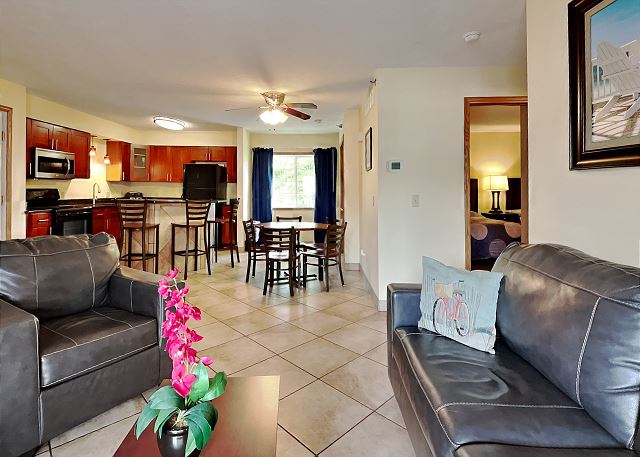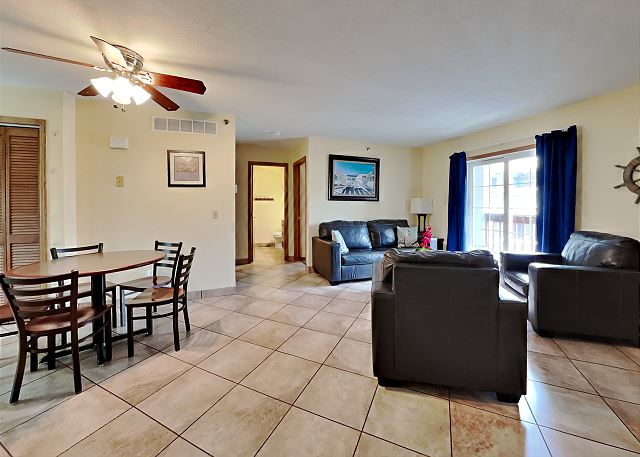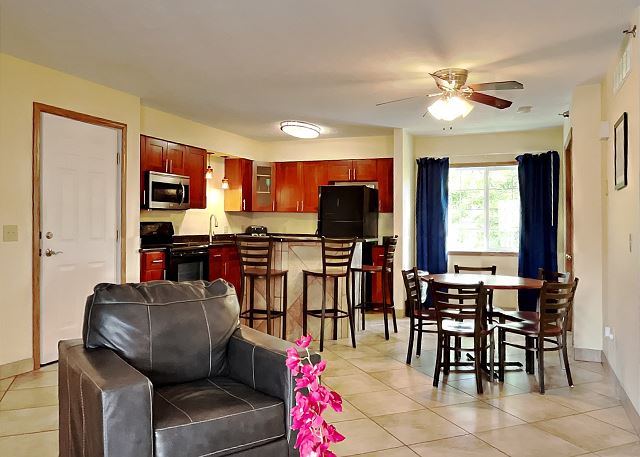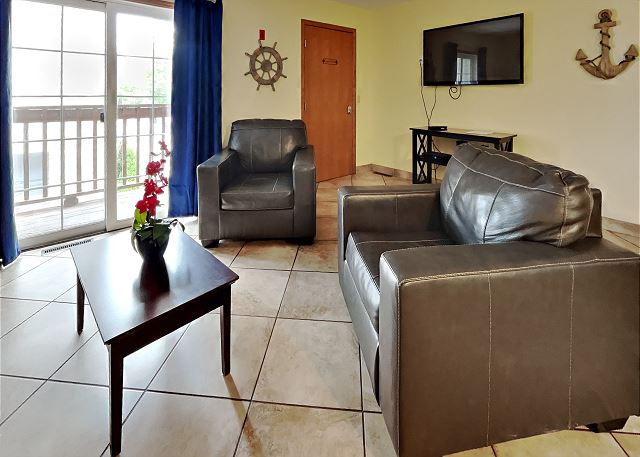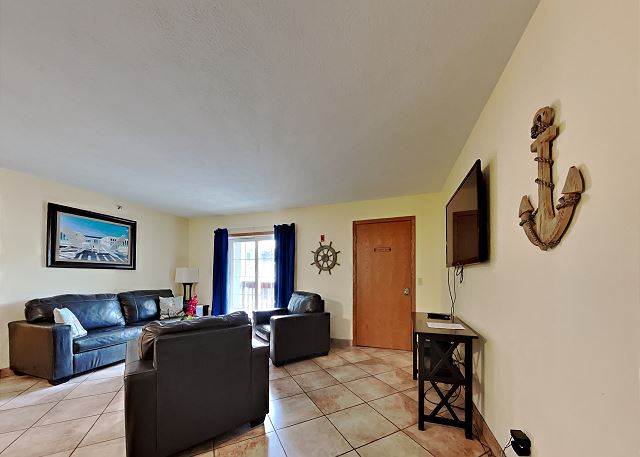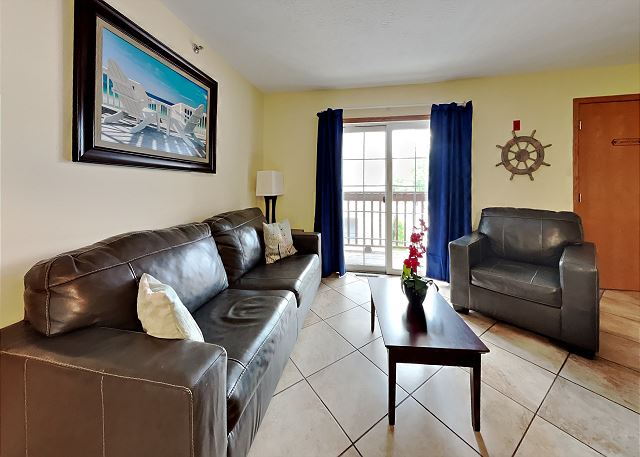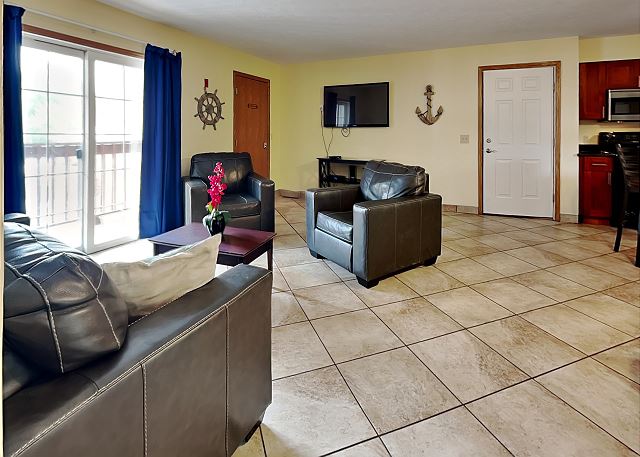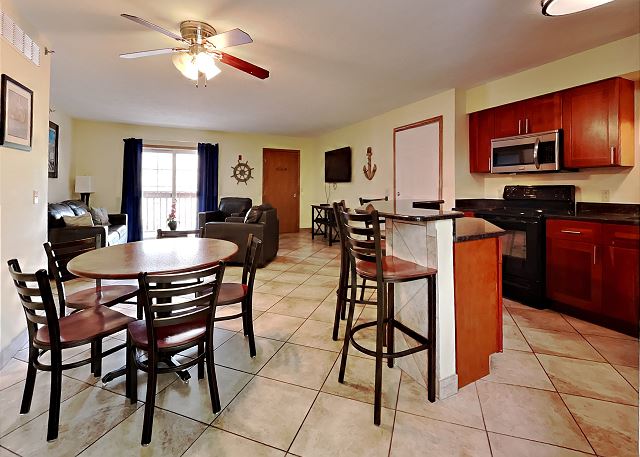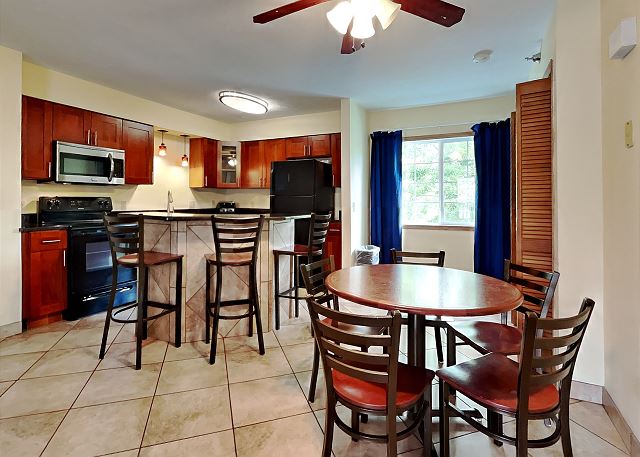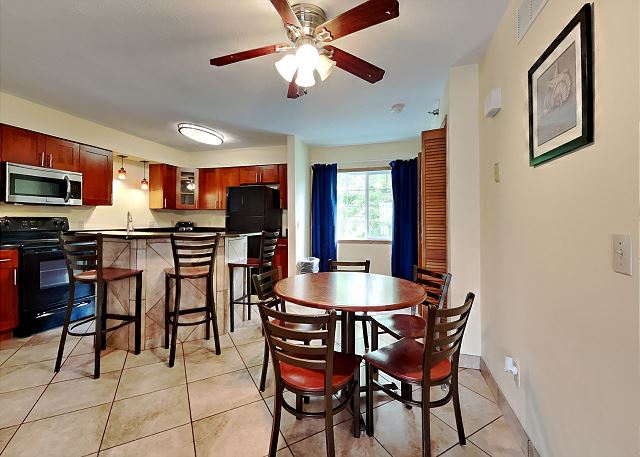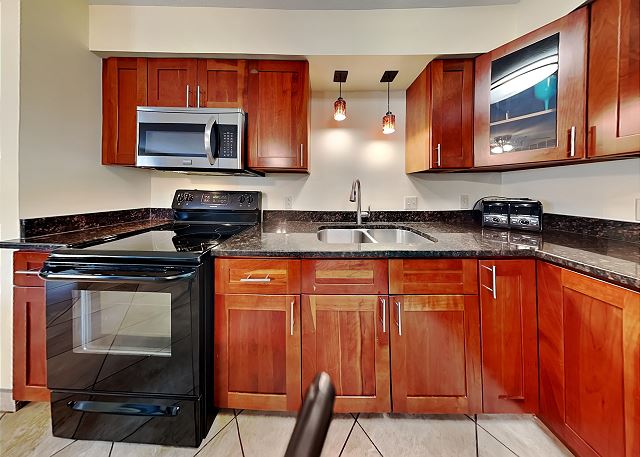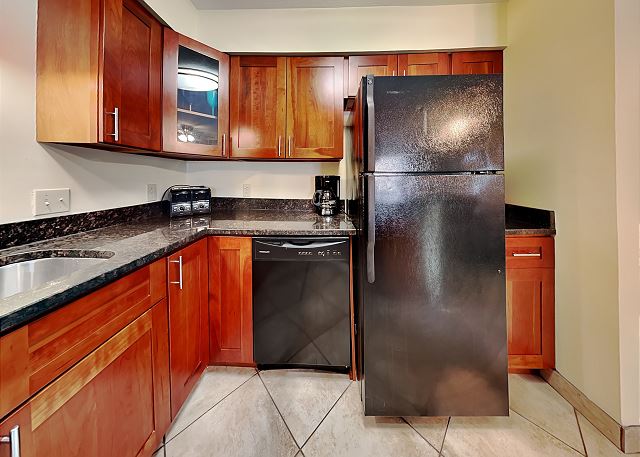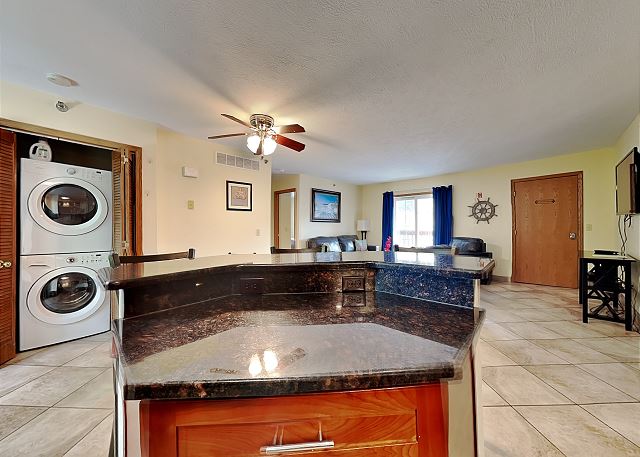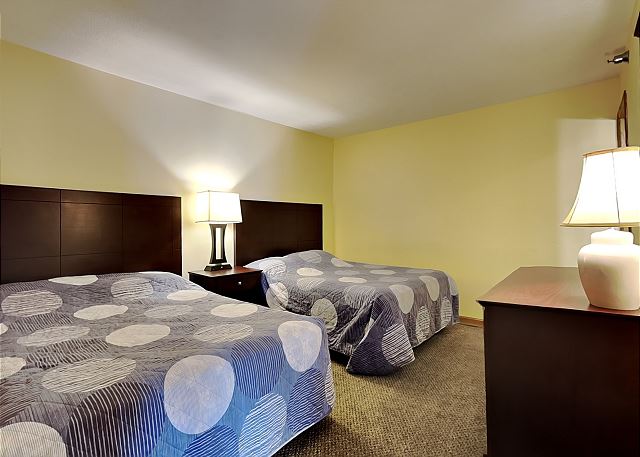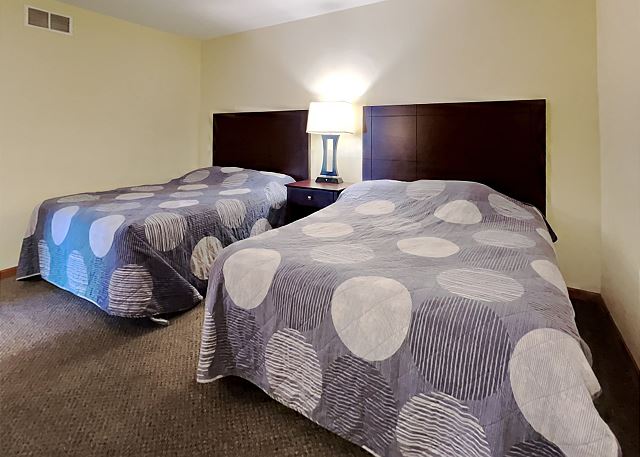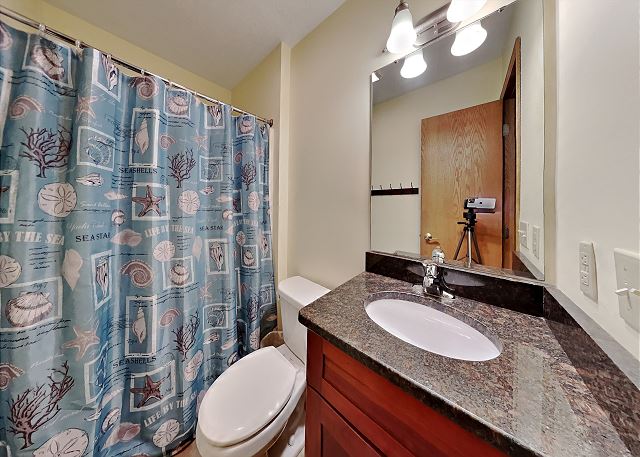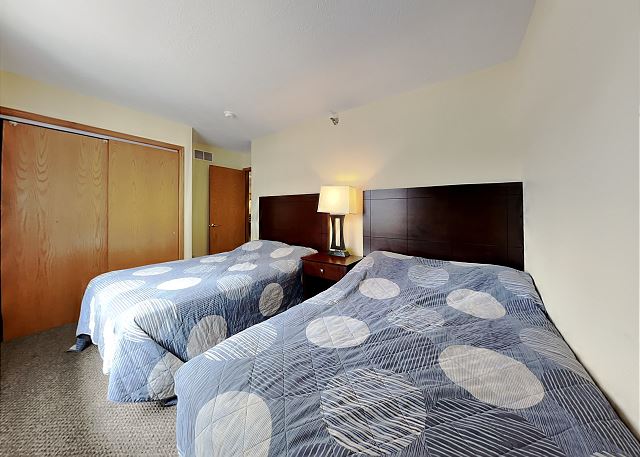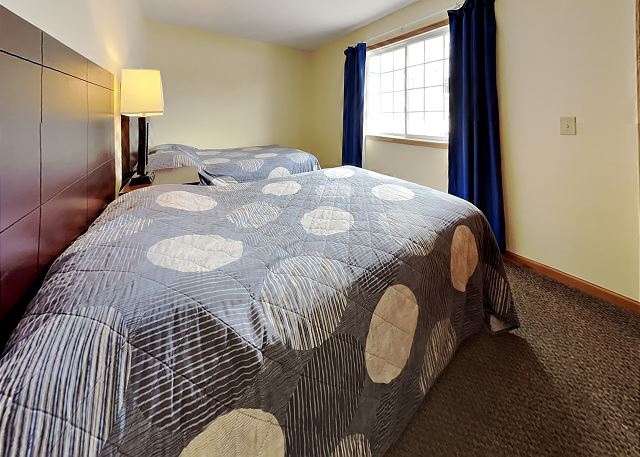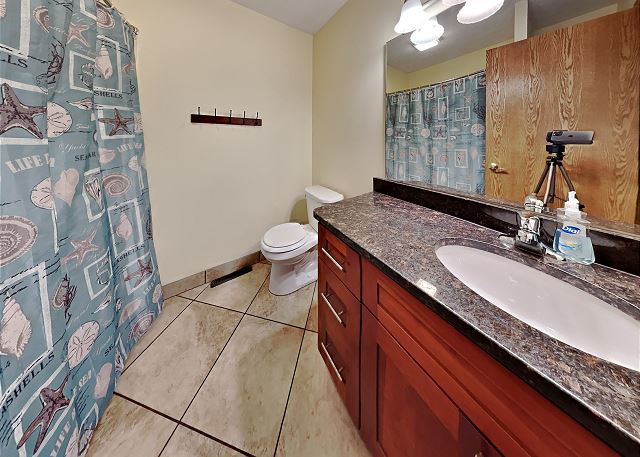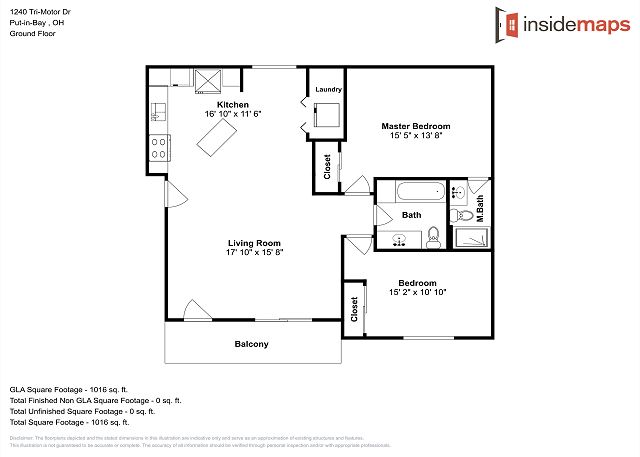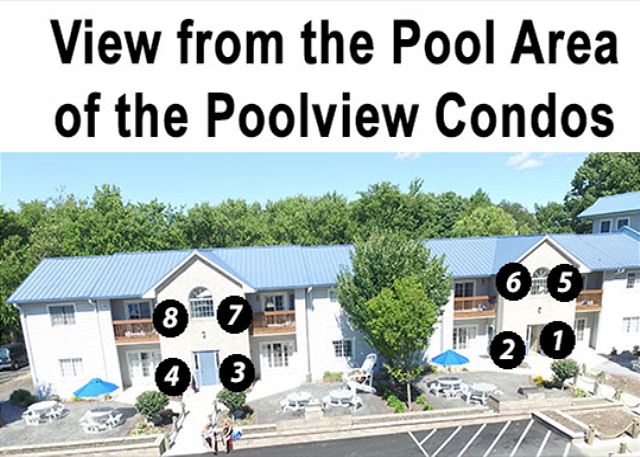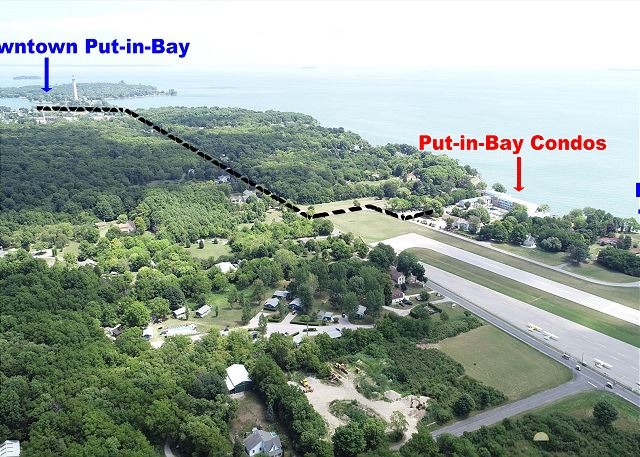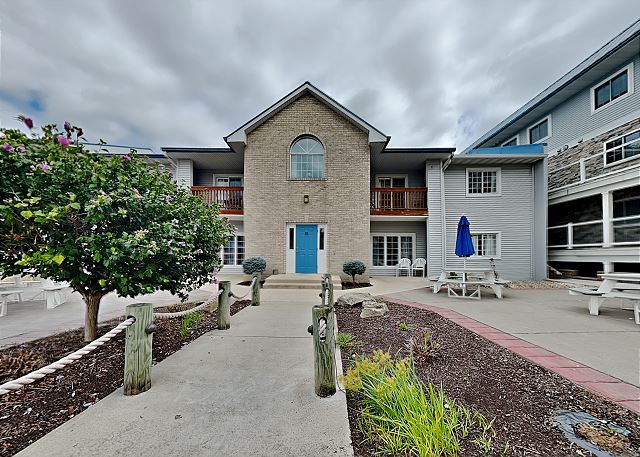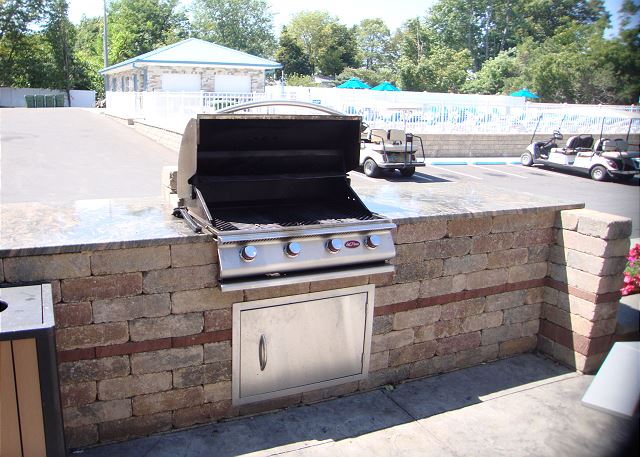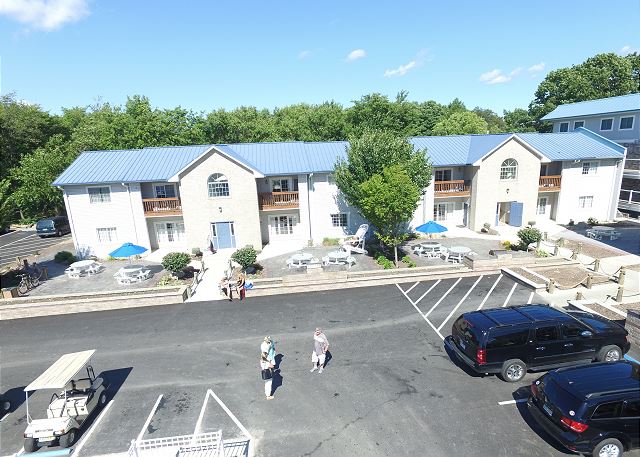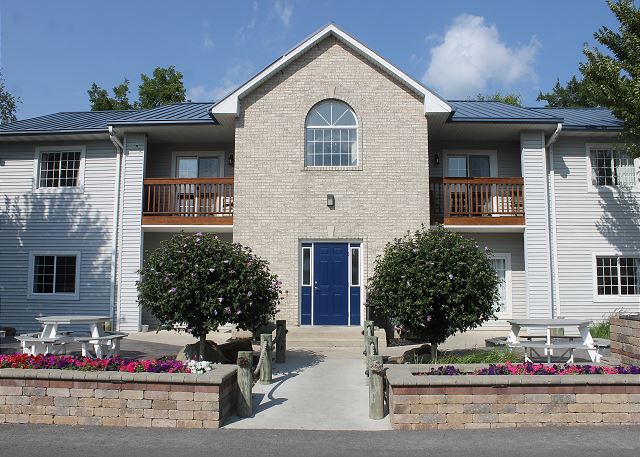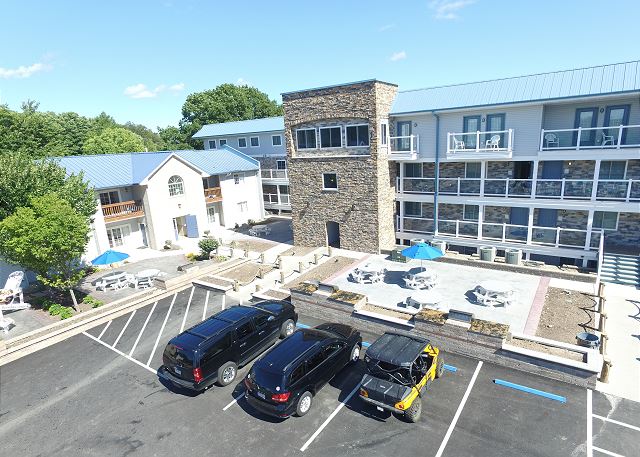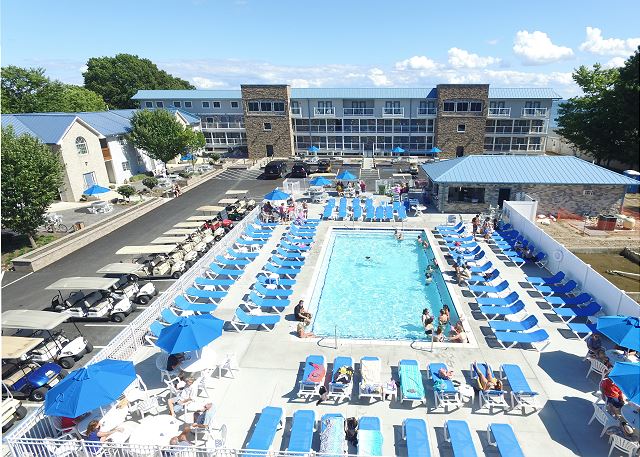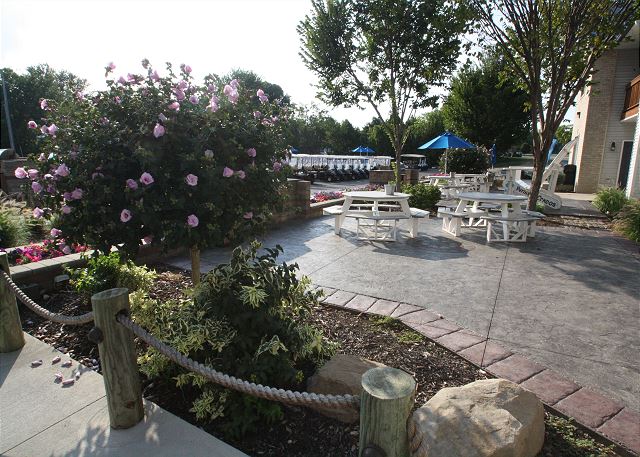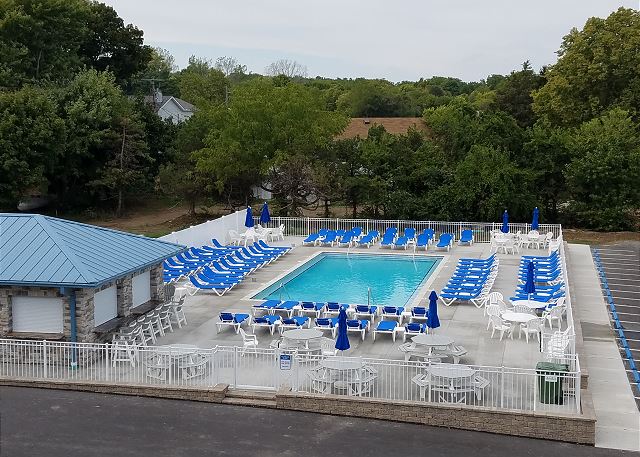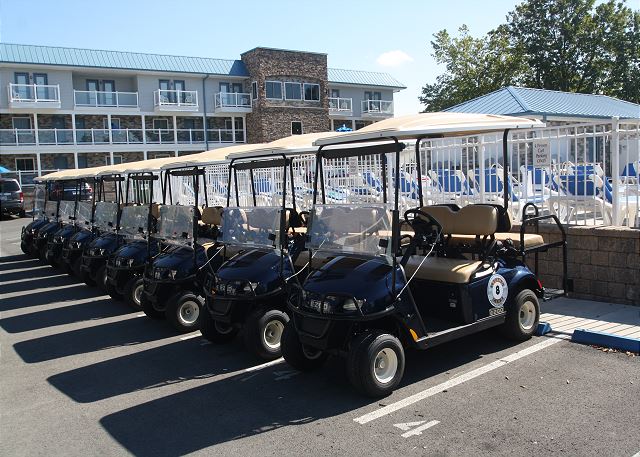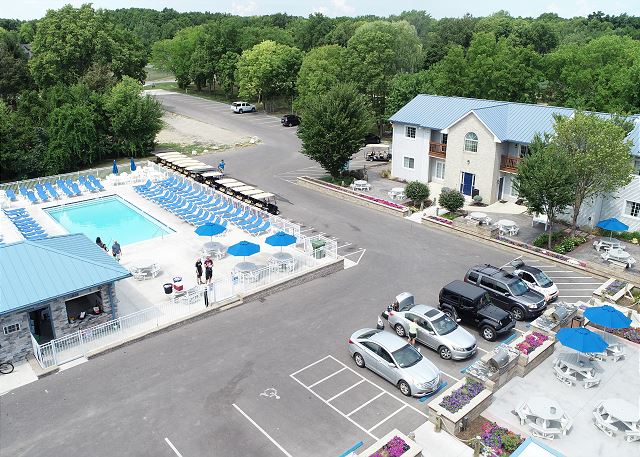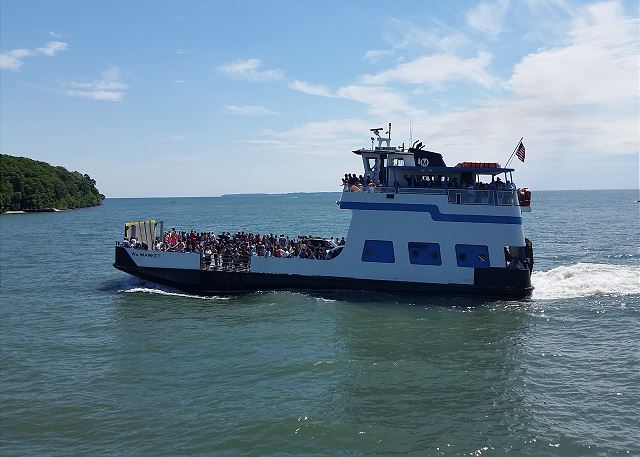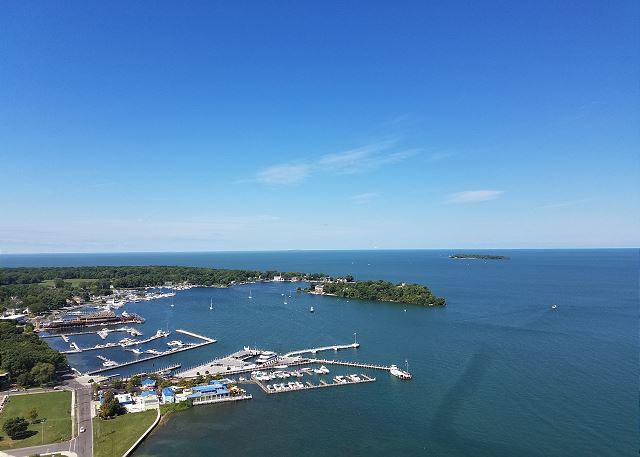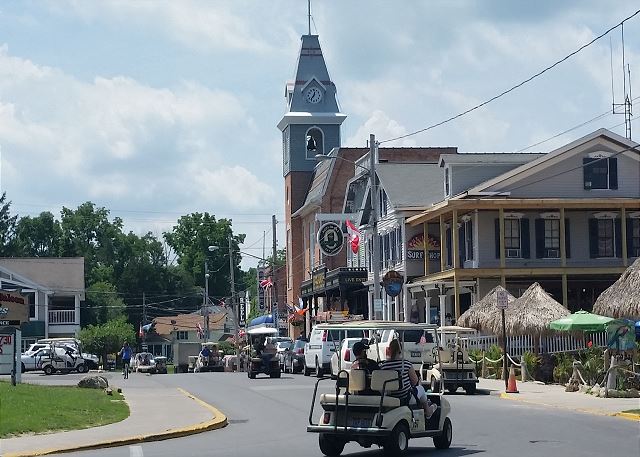 Click Here to Select Your Dates and Book
Click the main image above for larger images
Lake Erie and all of its glory are steps from this great unit at the Put-in-Bay Poolview Condos. This prime location features three and a half acres and over 500 feet of prime lakefront property. Just a mile from downtown. A lakeside pool, large grassy area and dock complete this great area. Stepping inside the condo unit, guests are welcomed to a lovely open plan. The kitchen, living and dining spaces are combined, giving the unit great flow and ease for entertaining. All the items you will need to prepare and serve a meal can be found in the kitchen. Making a few meals during your PIB getaway is an excellent way to save some money while on vacation. There are two bedrooms and two full bathrooms in this condo, with sleeping for up to eight guests.
The Put-in-Bay Poolview Condos on the shores of the Lake Erie are a great place to call home during your next trip to the islands. With a superb location and comfortable accommodations, the choice is quite clear. This unit can be rented with adjoining units to house your large group. Also, taxi service is available to take your group anywhere on beautiful Put-in-Bay.
The weekends at Put in Bay Ohio are popular for the nightlife and getting away from the daily work grind without going too far from home. During the week, you can relax and enjoy Put-In-Bay's slower pace in a family friendly atmosphere. With Island Club Rentals, you can visit Put-in-Bay and enjoy your own home and you can even rent a golf cart onsite to get around. Please let us know how we can make your vacation at Put-in-Bay a great one!
Bed Sizes: 2 Queens (BR 1), 2 Full (BR 2)
Bed sheets, pillowcases and towels can be provided for extra cost with this rental. If you booked your reservation through AIRBNB, you may have already noticed a $100 linen fee included in your cleaning fee upon booking. You have already paid this through AIRBNB and
linens will be provided to you.