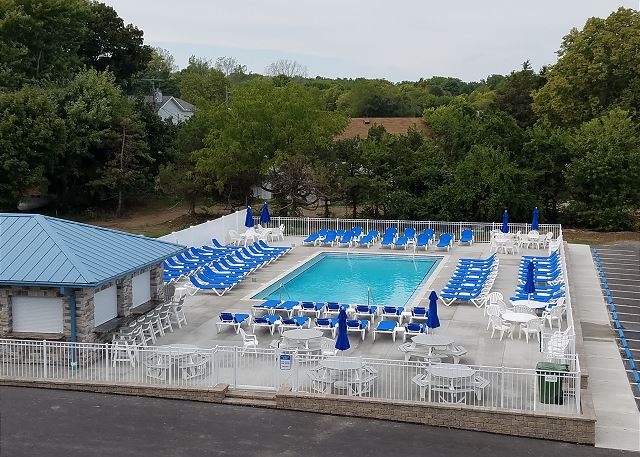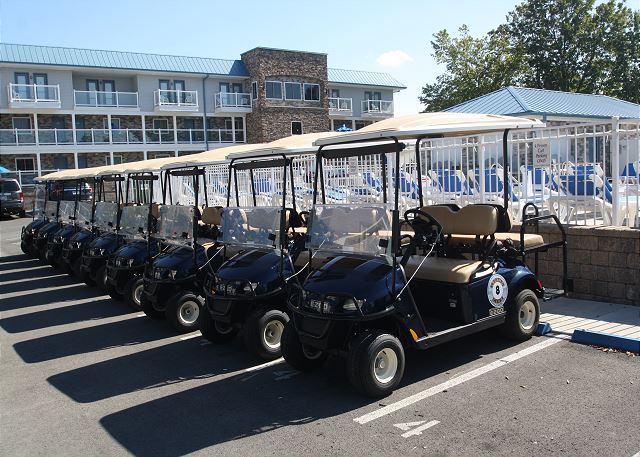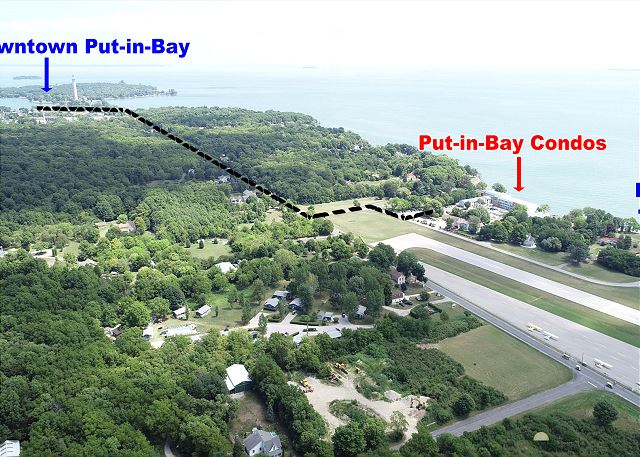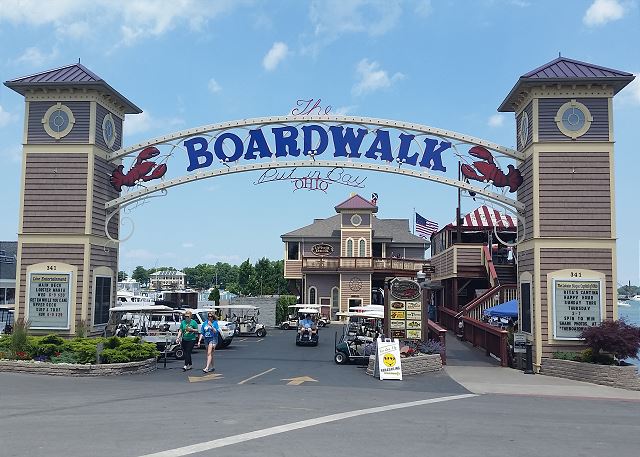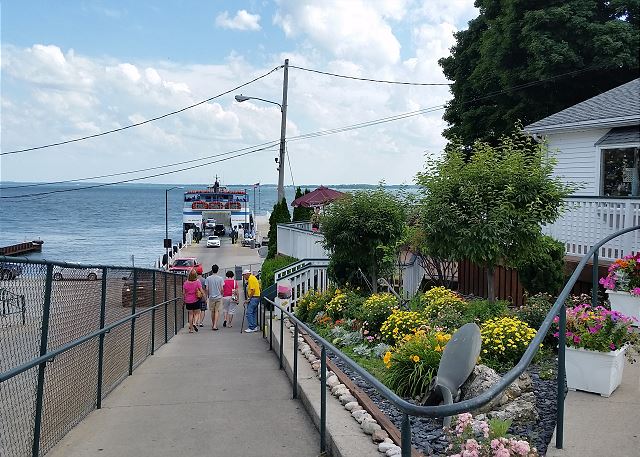 Click Here to Select Your Dates and Book
Click the main image above for larger images
You're going to stay on an island, so why not stay on the water? The Put-in-Bay Condos is the place for you to get the most of your Lake Erie vacation. Just a mile from downtown. With over 500 feet of prime lakefront property, you will enjoy the peace and tranquility of the rolling waves. A large grassy area, pool and outdoor brick patio complete the outdoor spaces. There are two propane grills on the deck, awaiting an excellent cookout. The condo units have two bedrooms and two full bathrooms. Each can sleep up to eight guests. Entrance is gained through a convenient coded door lock. Instead of worrying about keys, everyone can enter a numeric code and gain access to the unit. This unit has ceramic tile throughout except bedrooms, making clean up a breeze. The kitchen is fully-equipped, with all of the appliances and items needed to make a tasty meal.
Put-in-Bay is the preferred destination of many each and every year. With a diversity of attractions and restaurants, you too should choose the Lake Erie Islands for your next getaway. The uniqueness of the island can be best discovered by staying for a few days. From historic monuments to monumental nightlife, Put-in-Bay is waiting for you!
The weekends at Put in Bay Ohio are popular for the nightlife and getting away from the daily work grind without going too far from home. During the week, you can relax and enjoy Put-In-Bay's slower pace in a family friendly atmosphere. With Island Club Rentals, you can visit Put-in-Bay and enjoy your own home and you can even rent a golf cart onsite to get around. Please let us know how we can make your vacation at Put-in-Bay a great one! Cable TV, HBO, and high speed internet are complimentary.
Bed sizes by bedroom are: 2 Full (1st BR), 2 Queen (2nd BR)
Bed sheets, pillowcases and towels can be provided for extra cost with this rental. If you booked your reservation through AIRBNB, you may have already noticed a $100 linen fee included in your cleaning fee upon booking. You have already paid this through AIRBNB and
linens will be provided to you.